Welcome to the website of Brooklyn Limo. We are really pleased that you are here to learn about our services and we will walk you through them so that you can learn about us in the least amount of time possible. All our services have been covered and you can continue to browse our website at your leisure so that you can learn about everything that we have to offer. All we know is that if and when you choose Brooklyn Limo for transportation services, you will not be disappointed.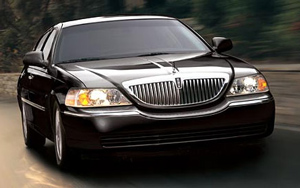 We offer all kinds of limo services to our customers. We understand that you can need transport services for almost anything and everything, and it is the job of everyone at Brooklyn Limo to make sure that anything and everything is what you get. You might want transport services for your wedding or you might want a fancy ride for your prom. No matter what it is, we have it covered for you. We are the rental car service to come to since we cover all your special transport requirements and we will come far from ever disappointing you in any manner.
Because of the nature of services that Brooklyn Limo has to offer, it is likely that there will come a time at least once that you will hire a luxury service for an important event or occasion. We help you in making that event or occasion memorable and since we understand that it is something special, we make every effort to ensure that everything goes smoothly and everything meets all your requirements. It is highly unlikely that you will be as satisfied anywhere else due to the high quality of our services.
We can guarantee that our staff is extremely efficient and professional and every single one of the drivers working for Brooklyn Limo fulfill all the legal requirements to be allowed to drive our vehicles. We make sure of these things because we want to ensure that everything is in order from our end of the service. When we guarantee these things, you can take our word for it. We only make promises that we can keep and we are proud to say that we have never had any complaints from any of the customers that we have served in Brooklyn.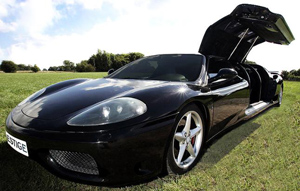 There are many reasons why you should come to Brooklyn Limo and one of the reasons is that we have exceptional quality. Apart from that, we have amazing prices. We may be a luxury service in certain circumstances but we have amazing rates. When you hear about prices, you will be surprised to find out how affordable we are as compared to other car rental services for limousines. We also have amazing staff and we have highly qualified professionals working for us who treat every single customer with respect, making sure that all of your requirements are met.
If you want to contact us, you can look at the "Contact Us" page where you can leave us a comment about our website or our services and you can even leave us feedback if you have hired us in the past. Brooklyn Limo is always accessible to our customers. Our number is also listed so you can give us a call if you have any questions that you would like to ask us with regards to our service or with regards to our company itself. We would be more than happy to hear from you at Brooklyn Limo. Call us today!